The first Meet The Motorsport Bloggers interview went quite well so I do not want to wait with the second one for too long. And as this "column" is about motorsport, and not all the motorsport is F1
it is time for some serious biking. I am casual follower of MotoGP and 250cc and 125cc but not much beyond that. However few weeks back I started to read The Biker Place and since than I can actually join the conversation with friends who talk about motorbikes and understand what they are talking about
. The Biker Place site is neatly set up and provides information on all sorts of competitive motorbike racing including MotoGP, Superbikes and even races like Isle of Man Tourist Trophy. And talk about blogs being interactive – when I made a wish for post topic in one of my comments, the wish was granted within a day or two! Here is your chance to hear from the guy behind The Biker Place about The Biker Place:
The Biker Place website is a pretty new website launched with the intention of providing information on recent news, motorcycle sports and new products available for bikers. We will hopefully be launching some new features and competitions in 2008 and are looking at getting a few guest bloggers on board to provide fresh information. We are also building a business directory for anything motorcycle related.
And now the Q&A session, questions by F1Wolf, answers by… read on and you will see:
1) Where are you blogging from
From the North East of England, UK
2) Your name or nickname
Shaun
Now you know…
3) When did you start blogging
In October this year (i think!)
Well, this is impressive. I would not have guessed the site is almost brand new !
4) Why do you blog
Something i was always interested in doing but never got round to it, finally took the plunge as i wanted to build a community type site for bikers.
5) Your favourite F1 team and driver (both current and all time)

F1 – McLaren + Lewis Hamilton. All Time Favourite was Ayrton Senna
To apply this to bikers my favourite MotoGP team is Ducati, favourite rider is James Toseland and all-time favourite would be Barry Sheene.
And becasue I read The Biker Place I now know who is James Toseland !
6) Your favourite F1 track (both current and all time)
Silverstone or the Nurburgring
Now, would that be the Nordschleife ?
7) Did you go to any F1 races ? Which one was the best for you ?
I have never been to an F1 race, would love to get to Silverstone though. Had talked about trying to go to the Belgian Grand Prix but it never happened unfortunately. I did see the Renault 2006 (may have been 2005) F1 car go around Donnington this year at the Renault World Series (if that counts).
On this site it counts
8 ) Did you meet any F1 drivers ?
Never met an F1 driver.
It is not the easiest thing, but if you go to a fly away race, try the airport the morning after the race. You may get lucky and bump into Kimi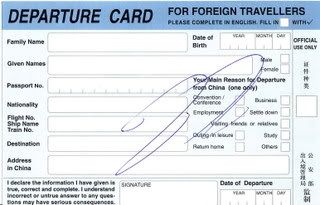 9) Your favourite F1 or racing websites ?
F1wolf is a site i visit regularly
, also just found the F1-ToGo site through Entrecard.
Shaun definitely knows where ToGo
!
10) Your favourite F1 or racing magazines ?
I read Motorcycle Racer magazine
11) What TV channel you watch the races on ?
ITV has all the F1 races, and has pretty good coverage so i usually watch them on ITV. Bike racing is on all sorts of channels and i try to watch as much as i can (or as much as the girlfriend lets me ha ha)
Oh, this it will be funny to compare with what the next featured blogger thinks about ITV…
That is it for now from Shaun and The Biker Place but stay tuned. The Meet The Motorsport Bloggers will back later this week and will have a lady blogger talking ! And while you are waiting, go and check out The Biker Place, it is really worth it.
Thank you Shaun for your time !
Do you have a motorsport blog and want to be part of this series ? If yes then you have 2 options:
a) You can sit back, relax, enjoy your flight and wait for me to contact you
or
b) You can use my contact form and contact me