Two WTTC races at the 54th Macau GP were at least as exciting as the F3 race, if not more. Coming to the final 2 races of the season Andy Priaulx and Yvan Muller were sharing the lead of the champinship. They started the first Macau race at pretty much the opposite ends of the grid. Yvan Muller took the lead and with Priaulx far back out of the points he was on the way to secure 10 points lead before the 2nd Macau race. But 2 laps from end his car slowed down and stopped and he was out of the race. Andy Priaulx on the other hand climbed up to 8th place, securing 1 vital point and the pole position in the reversed grid of the final race. In that race he lead from start to finish and secured his 3rd WTTC title. Alain Menu won the first race. Former F1 drivers Tiago Monteiro and Alex Zanardi were also on the track, among others.
Here are few photos of the WTTC race action. All the photos are from the Lisboa Bend (Curva Lisboa) a trully great place to watch the race from.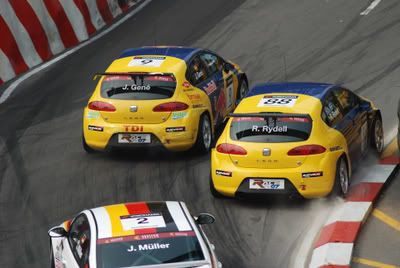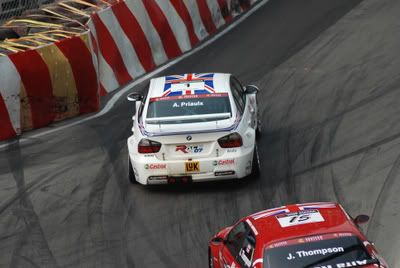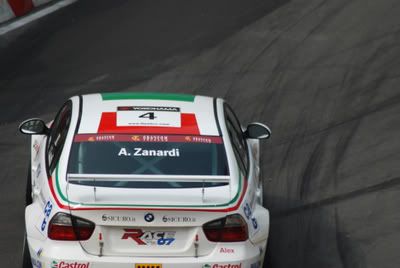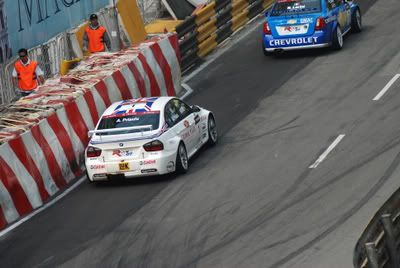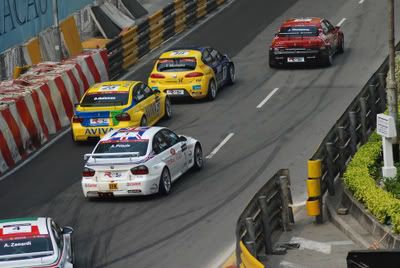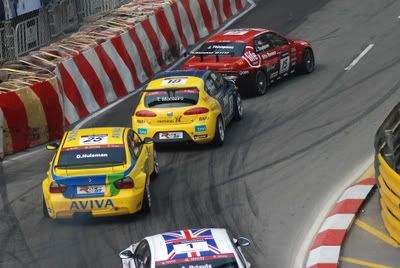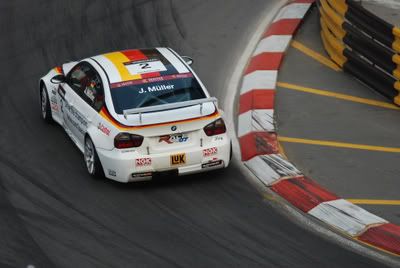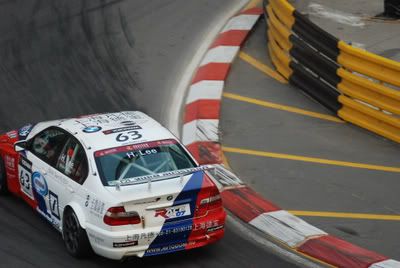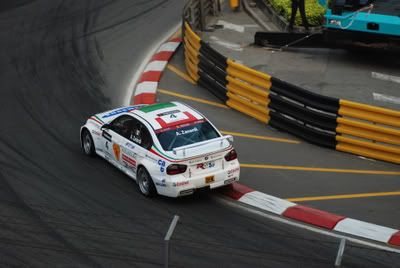 During a break in the program, the Chinese A1 GP car did few laps to entertain the crowds with its noise.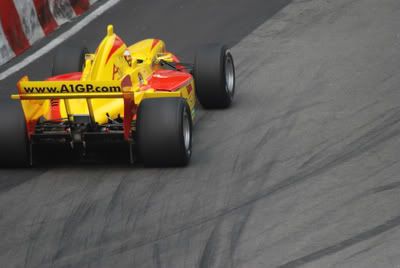 The other race on Sunday (other than Formula 3) was the Porsche Cup. Here is what happens to drivers who do not pay attention on the Macau fast but tight and unforgiving street track: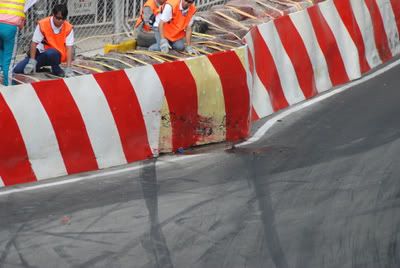 The Formula 3 photos from Sunday in coming up next.