There have been several developments on the driver market since the last edition of Driver Rumours. The 2008 driver line up is still far from being clear however…
Alex Wurz blew his engine on the way to pits just after the Shnaghai Grand Prix and who knows, he ay have done it on purpose as his F1 farewell shot: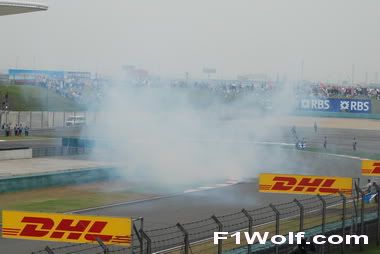 F1 Farewell Shot by Alex Wurz
So Alex Wurz, one of the nice guys of F1 has officially retired from racing to focus only on testing in the future. His race seat goes to Kazuki Nakajima for the Brazilian GP.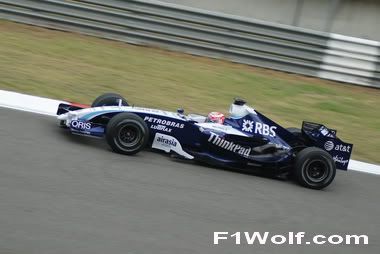 Although Mr. Head said on record that his performance at final race of 2007 season will not affect his chances to land 2008 drive with Williams, for sure a good performance would give his chances some boost. And with Williams having some Japanese power under the chassis Nakajima's chances are not exactly zero.
The second Williams seat is sure Nico Rosberg's … that is if he wants it.


His performances this season for sure caught an eye of the teams at the top end of the grid, and with a vacancy in making in McLaren the rumours are only going to get stronger. If he leaves there are several candidates:
a) Ralf Schumacher who "left" Toyota, but somehow I do not see this happening.
b) Vitantonio Liuzzi who is without a drive for 2008, but claiming strongly he deserves one with his recent performances.
c) Giancarlo Fisichella who is unlikely to keep his Renault seat.
I would say 1 year contract for Fisichella would bring some experience and Liuzzi some young determined blood. Nakajima would fit the 3rd driver role to eventually take over from Fisi. But then Nico Rosberg may go nowhere…
Same as a week or 2 weeks ago. the market is still stalled waiting for Alonso's drive resolution. He can either stay in McLaren, move to another team, or sit out the next season. He himself ruled out the 3rd option and I think the option 1 is also no go. There may be 10 teams wanting him, as he says himself, but sure most them Fernando would not even consider. The most likely scenario is his return to Renault. Renault may not want to splash out cash and buy Alonso out of his contract with McLaren. But with McLaren probably quite willing to part ways with Alonso they may be open to some driver swap. I do not see Fisi being taken by McLaren. That leaves Kovalainen or Nelson Piquet Jr. going the McLaren way.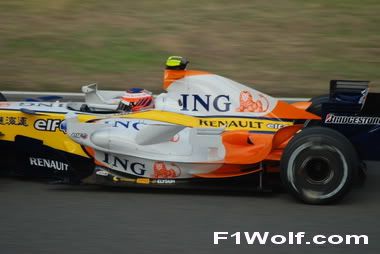 As I mentioned my previous posts, the Prodrive entry was in now way sure thing. Now, it become official. With no new Concorde Agreement in sight the customer cars may not be allowed for 2008. Dave Richards does not seem to have plan B in place and that makes the appearance of 12th team on the grid next year quite unlikely. Yes, he did say he had negotiated with 3 teams, not only McLaren. But what difference it makes if he will not be allowed to run customer cars anyway. With no plans to build his own cars and as far as I know no unused old chassis available to be purchased (as Super Aguri did with old Arrows) I would say, Prodrive is out for 2008 bar some miracle … There go 2 race seats…
Toyota now officially has a race seat to offer. Timo Glock has been mentioned few times, but I feel they will either give the seat to some of the current F1 race drivers who are available (Liuzzi for example) or one of the Japanese drivers. Kazuki Nakajima may be one of them, if he does not land a Williams drive. Kohei Hirate and Kamui Kobayashi may still be too unexperienced and would probably benefit from some extra testing and/or a season or 2 in GP2 or other feeder series.
Honda has confirmed Rubens Barrichello. Jenson Button's seat is safe as well but he himself may like to get out. However unless the unlikely call from McLaren comes, he does not really have a place better than Honda to go. All he can do is to hope Honda does not build 2 crap cars in a row…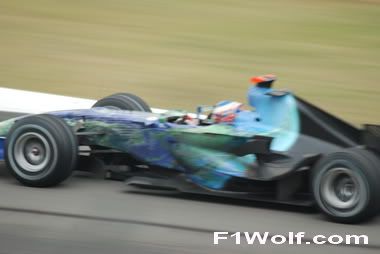 Renault has been mentioned above in relation to McLaren. To sum up, with Fisichella very likely out, it may well be Alonso-Kovalainen or Alonso-Piquet, with Piquet or Kovalainen going the McLaren way.
Ferrari will very likely stick with Raikkonen and Massa, but as I wrote last time, things can still happen there once the market starts moving… However the rumoured Alonso move to Ferrari to partner with Raikkonen is sure not going to happen… Alonso will never again go to a team where he can't be number 1 …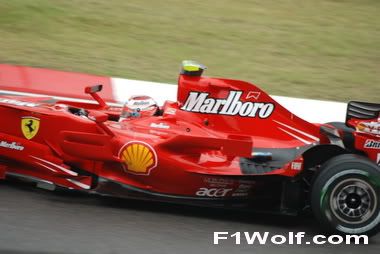 Now to the two back of the grid teams – Super Aguri and Spyker. Super Aguri will stick with Sato unless somebody lures him away with a better drive offer. Davidson's seat may be in jeopardy if the team finds itself in a need of a pay driver to boost.

It will be interesting to see what happens in Spyker. Gascoigne's job seems to be bringing slowly some results and with the new owners the money may not be a problem any more. The intentions to run this as a team India in some way may pave the way for Indian driver. Narain Karthikeyan's experience may be his advantage over Karun Chandhok. Then there is Adrian Sutil.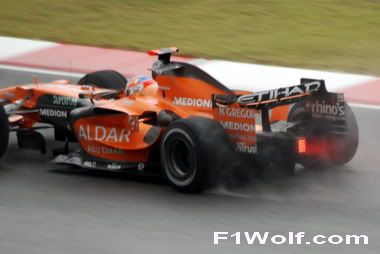 The team would want him to stay for sure but if a call from higher up the grid comes, who knows what may happen. One name that has been mentioned in connection with Spyker is Ralf Schumacher. He seems to be very confident he will be on the grid next year, and frankly, Spyker may be as high as he may look … I would be surprised to see Yamamoto racing for Spyker next year.
Now, what about Sebastian Vettel ? He has been confirmed by Toro Rosso for 2008, but the rumours and denials connecting him to McLaren already circulated. This probably was nothing else but rumours, but for sure some top teams are settt their sights on the young German.

The confirmed seats are here.
Previous Driver Rumours post is here.
WidgetBucks – Trend Watch – WidgetBucks.com