FIA has provisionally approved Singapore's 5.067km street track. The last big outstanding decision is whether the race will be held as a night race as planned or not.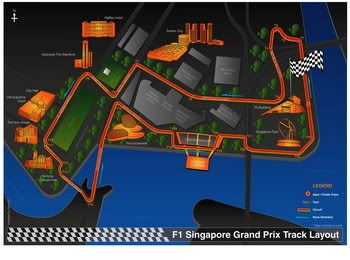 Singapore Track Layout (click on picture to enlarge)
The track will have 14 left hand and 10 right hand turns. The full license will be granted at the week of the Singapore F1 race that is going to be held on September 28, 2008.