Before the season started I had a '2007 Drivers Champion' poll on this site. This is how the readers voted: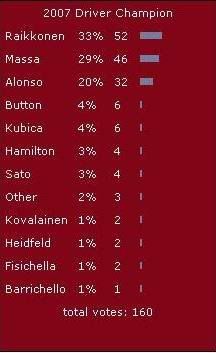 It should be easier to recall the past than to predict the future, check out the $100 Competition and post your guess too.
The competition runs till October 7, the day of the 2007 Chinese Grand Prix.