Bruno Senna will return to Macau this year. He will race for his former team Double R Racing, who he raced for in British F3 in 2005 and 2006. He will have to get used to F3 car again, after a year in GP2. He is currently 7th, with one race win.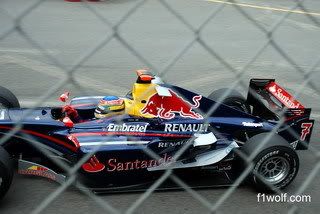 His uncle, Ayrton Senna, won the Macau GP 25 years ago, and Bruno is for sure keen to repeat his uncle's success on the Macau track.

The new British F3 champion Marko Asmer has also confirmed that he will race in Macau, for his regular team, Hitech Racing.
Read also: Macau GP 2007 and video links for Macau GP 2006