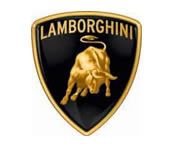 I received a question "How many races in F1 have Lamborghini won?" Well, from what I know, Lamborghini only participated in F1 as an engine supplier between 1989 and 1993. They supplied engines to Larousse, Ligier, Lotus, Minardi and to a Modena (well, sort of their own team also known as Lambo or 'Lamborghini'). Lamborghini participated in total in 80 races, without winning any. Their best result was 1 podium finish. But that was a famous one.

It was in Suzuka in 1990, and Aguri Suzuki finished 3rd in front of his own crowd, first ever podium finish for Asian driver in F1.


He raced for Larousse team (Lamborghini powered Lola chassis).
So the answer is, there were no F1 race wins Lamborghini.