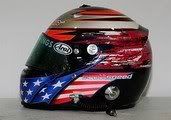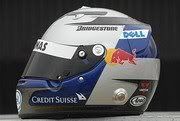 Just about 2 weeks ago Albers was sacked from the slowest team on the grid. The wave is set to continue upwards from the bottom of the grid, making next stop at Toro Rosso. It looks like passions and tempers were high after both their cars parked it in the gravel at more less the same time last weekend. There reports of assault on Speed by the team principal Franz Tost…

According to the reports and rumours that fly around, Speed's days at Toro Rosso seem to be over. He mede some interesting remarks in his interview for Speed TV:
"It's been that way for the last two years, and it's a lot more now. At some point I said I don't care – if I'm not in F1 next year, if I'm with a different team, it's OK for me. It"s actually made me lot more relaxed and a lot more calm, and I think I'm producing better results, actually.
"It doesn't take a rocket scientist to read the press and know that Franz and Gerhard are pushing like hell to get rid of me and Tonio."
However, if he is discussing the last 7 races of the season, he ay not even get those. There are hot rumours about discussions to get Vettel released by BMW, get Vettel valuable test time in the car, and let him take over the seat from the next race in Hungary. This may not be that easy as BMW would have to make some reserve and test driver line up decision affecting also 2008 season very quickly. But once in motion, things in F1 tend to develop very quickly. So after loosing the US GP (pity), F1 is on the brink of loosing its only US driver (not such a great loss to be frank).